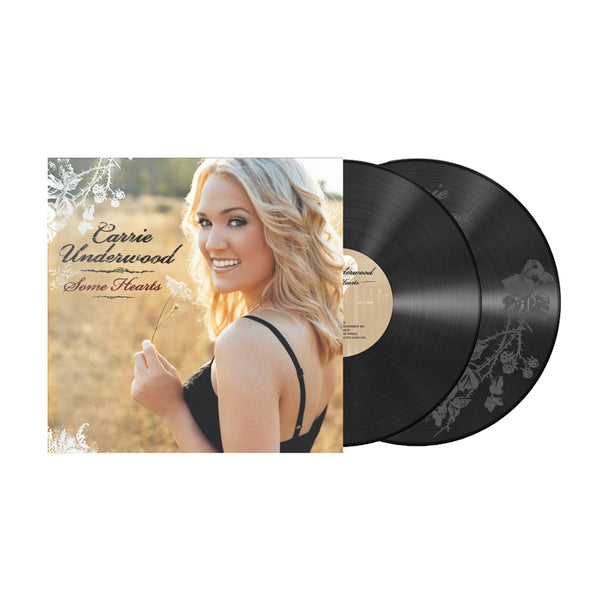 Some Hearts Vinyl

For the first time ever, fans can enjoy Some Hearts on vinyl, as a 2LP set with a special custom etching on the fourth side.

Release Date: June 26, 2020
Track Listing:
1. Wasted
2. Don't Forget To Remember Me
3. Some Hearts
4. Jesus, Take The Wheel
5. The Night Before (Life Goes On)
6. Lessons Learned
7. Before He Cheats
8. Starts With Goodbye
9. I Just Can't Live A Lie
10. We're Young And Beautiful
11. That's Where It Is
12. Whenever You Remember
13. I Ain't In Checotah Anymore
14. Inside Your Heaven (Bonus Track)
Shipping
In stock, non-preorder items shipping to addresses within the United States are sent by US Mail (USPS) or FedEx. Army Post Office (APO) addresses have an average transit time of 10-21 days. International addresses have an average transit time of 10-30 days. Learn more about shipping here.
Return Policy
If you have received damaged, defective, or incorrectly shipped merchandise, please contact Customer Service and return the product within 30 days of receipt following the Return/Exchange Instructions outlined here. We will gladly replace or refund the merchandise without additional charge upon return.
If you have ordered incorrectly or are not happy with your purchase, please follow the Return/Exchange Instructions here (and on your packing slip).