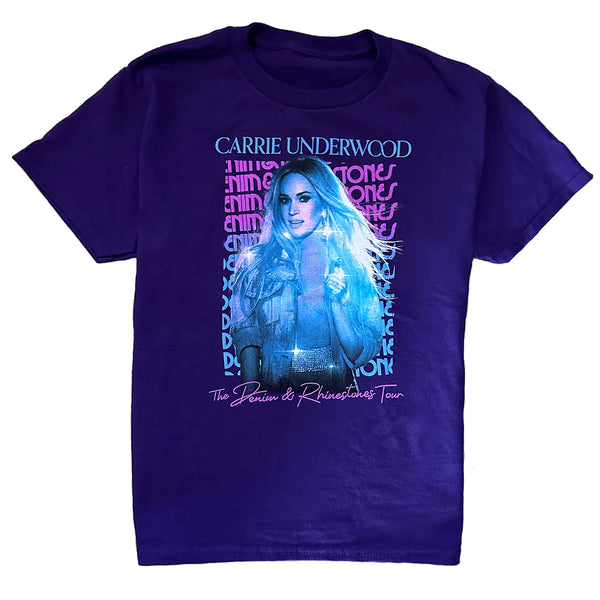 Youth Denim & Rhinestones T-shirt

Youth T-shirt - purple featuring a photo of Carrie in a denim jacket and rhinestone belt, Carrie's logo in blue, and The Denim & Rhinestones Tour logo in pink. The words "Denim & Rhinestones" are repeated in multi-colors in the background. 100% Cotton.
Shipping
In stock, non-preorder items shipping to addresses within the United States are sent by US Mail (USPS) or FedEx. Army Post Office (APO) addresses have an average transit time of 10-21 days. International addresses have an average transit time of 10-30 days. Learn more about shipping here.
Return Policy
If you have received damaged, defective, or incorrectly shipped merchandise, please contact Customer Service and return the product within 30 days of receipt following the Return/Exchange Instructions outlined here. We will gladly replace or refund the merchandise without additional charge upon return.
If you have ordered incorrectly or are not happy with your purchase, please follow the Return/Exchange Instructions here (and on your packing slip).